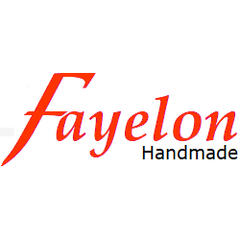 Golden Dianne Cascading Shoulder Chain Necklace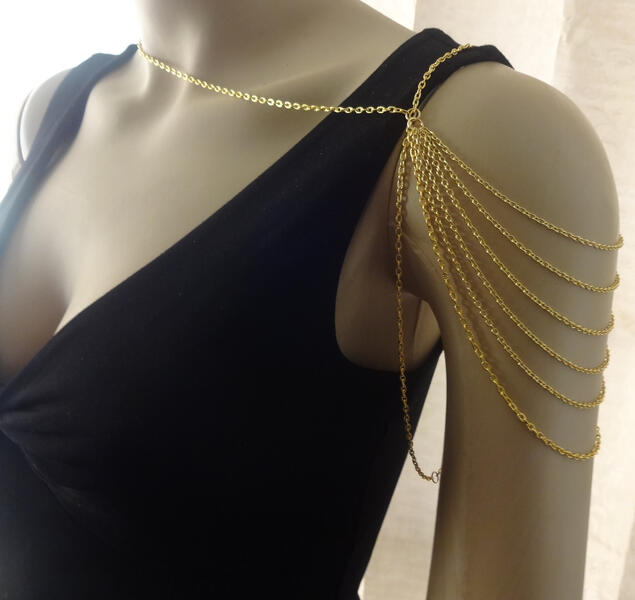 This shoulder chain is very popular for weddings for the bride or for the bridesmaids. All chain is gold plated brass.

This beautiful, shiny and delicate gold shoulder chain necklace has strands of fine (thin) gold cable chain romantically draping in lovely cascades down the upper arm from off the shoulder. There is one strand for the shoulder strap which continues around for the arm hole.

The one in the picture has 6 strands. You can have it made with 4, 5, 6, 7 or 8 chains.

The Shoulder Chain Necklace is made to be worn on either the right or the left side. You can also wear it around your neck like a traditional necklace for a long, draping statement necklace. The round clasp closures are on the front & back of the neck chain that connects to the draping shoulder chains.

This dainty piece can be worn with short sleeves, long sleeves, no sleeves, turtle necks, camis...pretty much any kind of top or dress top. It also has a cool look when a short sleeve jacket is worn over the top and just some of the arm chains are showing.

The arm hole chain is 18 inches around.

Fits US Sizes:
S, M, L & XL

Processing & Shipping times for this order
For items purchased through this website using PayPal, the processing time until your item will be shipped out in 1-4 business days after you place your order. Shipping is USPS First Class shipping which is 3-5 Business Days for USA orders and 10-14 Business Days for International orders.
Please see website News for a list of countries that can not be shipped to from the USA.
---
© Fayelon Handmade. All rights reserved.